Name: Shade
Age: -Appears in his 20s or 30s, Lives Indefinitely-
Gender: Male
Race: Demon Cat
Eye Color: Green
Hair: Silver
~
Clothes: Black jeans, Belt with pockets going from right shoulder to left waist
~
Weapons: aura launcher/sword, aura shield, aura bomb, wrist blade, other aura related items
~
Magic: Light, Dark, and Earth-(not as strong)
~
Skills: Aura transformation (see Extra), he has high intelligence, and he can teleport short distances
~
Appearance: He is mostly black with white on his arms and legs in certain areas, he has silver hair, he has this mysterious, glowing dark and\or light aura around him (the shade of his aura depends on his current mood most of the time), there's also a strange marking on each hand that looks like a Yin-Yang sign.
~
Biography: Not much is known about Shade's past.
~
Extra: He has the natural ability to channel both his dark and light aura, thus making it much easier for him to master dark and light magic. He can also shape his aura into different objects, like weapons or ordinary items. He is very weak against fire, especially foxfire.
~
Image 1: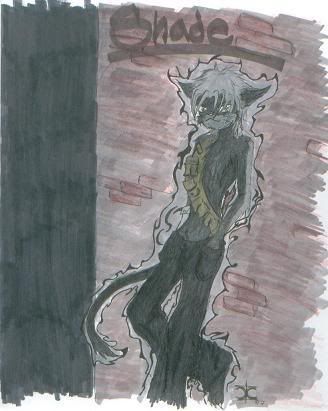 Image 2: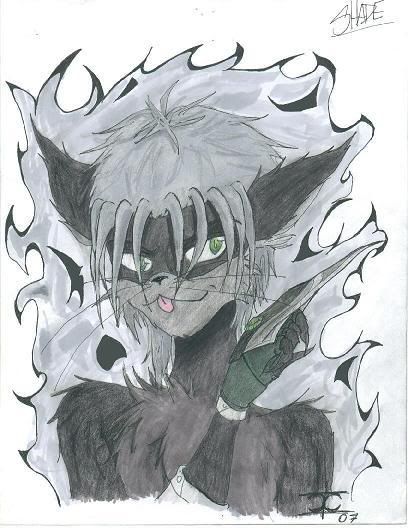 ~*~